The Spokane Valley-Rathdrum Prairie (SVRP) aquifer underlies about 370 square miles of a relatively flat, alluvium-filled valley in a portion of northern Idaho and northeastern Washington. The aquifer consists of thick deposits of mostly coarse sediments (boulders, cobbles, and gravel) along with some sand and clay that were released from ancient Lake Missoula in northwestern Montana during multiple catastrophic failures of ice dams.
The SVRP supplies water to over 500,000 residents in Spokane County, Washington and Kootenai County, Idaho. The area includes the rapidly-growing cities of Spokane, Washington, Coeur d'Alene, Idaho, and Post Falls, Idaho. The SVRP was designated a "Sole Source Aquifer" by the Environmental Protection Agency in 1978 in response to local concerns about aquifer vulnerability to water quality degradation. Urban growth and increasing groundwater withdrawals and surface water appropriations raised concerns about water availability in the SVRP aquifer and declining streamflows in the Spokane and Little Spokane Rivers which have been shown to be hydraulically connected to the aquifer.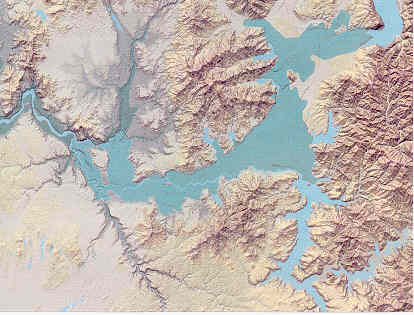 Water management of the SVRP aquifer occurs at federal, state, and local levels. The states of Washington and Idaho have primary responsibility for water allocation and water quality. However, local governments are increasingly called upon to consider water supply and quality implications in land use planning. The potential influence of the SVRP aquifer on surface water flows and quality further complicates aquifer management.