The Eastern Snake Hydrologic Modeling Committee (ESHMC), formed in 1998, is composed of hydrologists and modelers from state and federal agencies, private industry, and the University of Idaho.
Mission
Evaluate the status of hydrologic modeling on the Eastern Snake River Plain and tributary basins, define objectives for modeling efforts, assess data and technical needs, and provide technical support and peer review for the modeling process.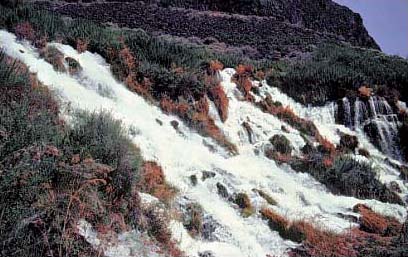 Objectives
Establish a coordinated, inter-agency approach to improve the groundwater-flow modeling system of the Snake River Plain to address the demands of current and emerging water resource issues within a reasonable cost and timeframe. The coordination will pull together what may otherwise be piecemeal efforts of agencies into an organized and comprehensive program.
Enhance and refine the existing model to better represent the physical system, with an emphasis on the interactions of surface water and groundwater.
Develop a framework (process/procedure) to quantify estimates of uncertainty in model parameters and predictions.
Establish a framework within which modeling work is implemented, coordinated, and reviewed among experts in state and federal agencies and universities.